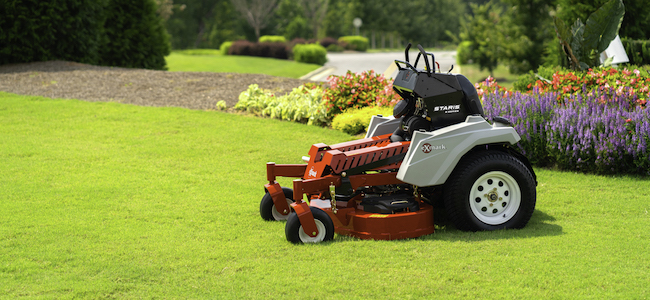 There's a new way to explore Staris, Exmark's revolutionary stand-on zero-turn mower. With the Augmented Reality app, you can get a 3-D, in-depth look at the mower from the comfort of your couch, right now, rather than having to wait until you can get in to your local dealer.
Download the app from the Google Play or Apple App Store. Once it's installed on your device, print out the Staris marker and scan it. The app brings Staris to life in front of you. Use the buttons to explore features, look at components, and get a 360-degree view of the mower. Learn how Staris helps landscape professionals maximize performance – and profitability.

The 2019 Staris delivers increased stability and traction. And with this new app, you can experience the compact, optimized design, and explore all the innovative features that make this machine unique.
Watch the short video, below, to see how the app brings Staris to life, then head to your local Exmark Dealer when you're ready to put one to work.
SHARE