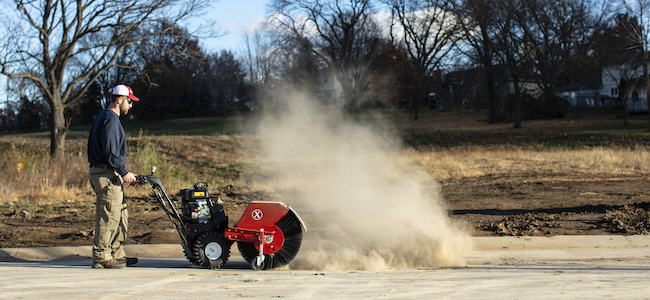 Lawn care can be a great industry to work in, but it does have one major drawback: it's largely seasonal. Lawn care companies can be stretched during the growing season, but dead from late fall through early spring. If you've been wondering how you can keep your lawn care professionals busy all year round, we have some tips for you.
Expand into Spring and Summer
The easiest way to grow your lawn mowing business is to start expanding into other tasks. Spring prep work and maintenance tasks can start your team working before lawns begin to green up – everything from aerating and fertilizing, to top-dressing, to overseeding. Other early spring tasks could include pruning small trees and shrubs. If you have the eye for it, you can also offer landscape design and planting services. Fall tasks that can stretch your season include leaf raking and removal, spraying for perennial weeds, and aerating. If you aren't already offering these services, poll your existing clients to see which services they would be interested in.
Snow Removal
Even after you've expanded into spring and fall, things like weeding, seeding, fertilizing, and clearing leaves can only last for so long. That's why the next obvious service to offer is snow removal. In many parts of the country, you can go straight from clearing leaves and branches to removing snow to laying down turf and pre-emergent herbicides.
Home Services
Spring and fall homecare tasks could be another source of income. Cleaning gutters, washing siding, or sprinkler system set-up are tasks that many homeowners would be happy to contract out. In cold weather states, winterization services might be a good fall task. Look for gaps in services. There are plenty of companies to cut the grass, but how many of your competitors will also hang holiday lights, which would push your season into late November.
Landscaping and Planting
Early spring is a good time for landscaping work. Creating planting beds, tree planting, and building enhancements like patios, water features or walkways would add a host of services to your business. And just as it is possible to turn existing mowing customers into landscaping clients, you could engage with someone to redo their planters and convert them to mowing customers.
Listen to Your Customers – and Potential Customers
One of the best ways to grow your lawn care company is by simply listening to your customers. Give them a chance and they'll tell you what services they wish you offered. Talk to people who aren't customers, too, and ask what their current lawn care company isn't doing. A key thing to remember is that if one homeowner needs help with a task, chances are good that many more do, too.
SHARE