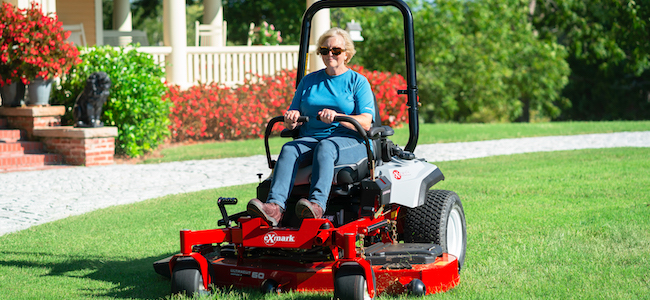 If you're getting cabin fever and get a mild day, why not work on getting your yard ready for spring? Even if you already started mowing this spring, your yard could probably use some clean-up. This is also a good time to identify longer term projects and improvements you want to tackle this year.
Look for damage to trees, especially broken limbs that should be taken down by an arborist. And check that any fencing is in good repair. Prune small shrubs and tidy flower beds. If you have mulched areas, add a new layer of mulch to help control weeds and to provide nutrients as those perennials and bulbs begin to grow.
Next, turn your attention to the grass. Rake out beds with ground cover and under bushes. Look for snow mold and other fungal infections, and identify low spots or thin areas. Check the thatch layer – if it's more than ½" deep, plan on dethatching once the grass begins to grow.
If it's warm enough, you can aerate. Ideal soil temperature for spring aeration is 50-65 degrees. Aeration helps break up compacted soil and allows for better nutrient and water absorption by the roots, allowing your lawn to take full advantage of its prime growing season.
Once the soil temps reach 55 degrees, fertilizing your lawn is also a good idea. Take the time to identify the grass types in your lawn, as well as your soil type. A local lawn and garden center can help you identify an optimal fertilizer for your grass blend and soil type.
If you won't be overseeding or reseeding areas of your lawn, you can treat it with a pre-emergent herbicide.
Now that your yard is spring ready, you can look forward to the busy mowing season ahead. If you haven't starting mowing yet, learn when you should mow your lawn for the first time in the spring. For a list of lawn tasks by month, check out our month-by-month lawncare infographic at Exmark's Backyard Life.
SHARE