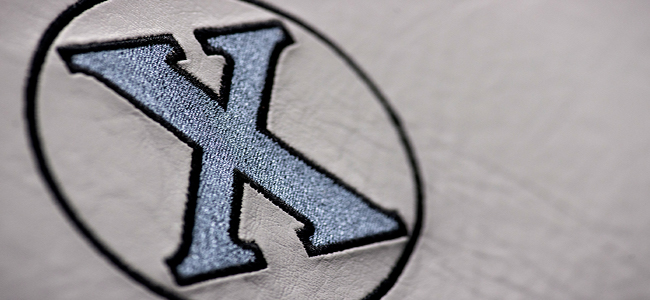 For many landscape professionals, November through March are slow months, especially in cold weather states. While it can be tempting to kick back and relax until spring, it can be a good time to plan for growth in the coming year.
Get the Word Out About Your Services
When you're contacting clients about renewing for next year, add a request for them to provide feedback on social media channels and your Google MyBusinesss page. Increasingly, Facebook, Yelp and Google are the first place users turn when looking for new services. (If you haven't created social media and Google MyBusiness pages, take advantage of your downtime and set them up.)
Reward customers who refer new customers with a discount on services. Add "Who referred you to us?" to any online or paper forms, and be sure to ask potential customers who reach out to you by phone or email.
Consider service add-ons, like twice yearly aerating or over-seeding, hedge trimming, or fall leaf collection and gutter cleaning. Not everyone will sign up for extra services, but a portion will. You'll also let customers who think you only cut grass know you can provide additional lawn care or landscaping services.
Customers don't like price increases, and everyone likes a bargain. If you're raising your rates, consider having a tiered system, where customers who renew contracts by a certain date get a smaller increase than if they waited until just before the season starts. By doing this, you reward their loyalty and offering the preferred bargain.
Staffing
Get your staff lined up well before mowing season. Whether you rehire last season's operators or need to look for new staff, doing it early will give you a much better idea of how much work you can complete in a given week. If reviews and additional services lead to a business boom, then you'll have time to staff up before mowing season really gets going.
Maintenance
Review all equipment maintenance logs from last year and identify any tasks that were skipped. It's also a good idea to plan for spring maintenance on all your mowers before mowing season starts. If a mower need repairs, winter is an ideal time, as your local servicing dealer may be slower in the off season.
Equipment Upgrades
Consider whether any of your mowers and other lawn care equipment need replacing. Also consider whether your existing equipment fleet will be enough for your book of business in the coming year. If it looks like you'll need additional equipment, take the time to figure out if trading a mower for a larger or faster models would be a better option. Also, think about the benefits of mower leasing instead of outright purchases.
Business Plan
We may have just gotten through the fall, but think about ways to work further into the fall next year Think broadly: There's no reason you can't expand to other outdoor chores if there's a market for it in your area. Consider creating an online survey for your clients, polling them on what additional services they'd be interested in.
Planning now, when your business is slowest, will help you achieve success in 2020. Partner with your local Exmark dealer on any equipment needs, and you'll deliver an exceptional quality of cut that will keep customers rebooking, year after year.
SHARE