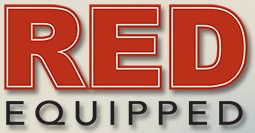 The cost of fuel is a significant line item for every landscape maintenance professional, so any opportunity to reduce fuel consumption, especially if it doesn't negatively impact productivity, is one that's worth considering.
Exmark developed patented RED Technology to optimize productivity and machine life while dramatically increasing fuel efficiency. In fact, a RED-equipped Lazer Z X-Series mower can save up to 500 gallons of fuel in a typical 600-hour annual duty cycle. That's not 500 gallons saved over a fleet of 10 machines. It's 500 gallons saved per machine.
Perhaps even more impressive, performance isn't sacrificed for the gains in efficiency. RED enables communication and response between key systems on the mower, so the machine maintains performance and blade tip speed in a wider range of conditions.
At the heart of this increased responsiveness is an electronic governor-equipped Kohler EFI powerplant. The electronic governor significantly decreases governor droop, so blade tip speed is more consistent to deliver an increased quality of cut and higher level of productivity.
RED-equipped machines feature three defined operation modes, controlled by a three-position rocker switch. This enables the operator to match the machine's power to the specific conditions at hand.
RED Technology tracks vital engine parameters including temperature and oil pressure, alerting the operator if thresholds have been exceeded. It places the machine in a "safe transport" mode at that point, so the machine can return safely to the shop for service. In addition, a Clutch Saver feature extends clutch life by engaging blades at 2,750 RPM and disengaging at 2,500 RPM, regardless of throttle position.
Learn more about the advantages of RED Technology in the following video:
Learn more about Exmark's patented RED Technology at Exmark.com.