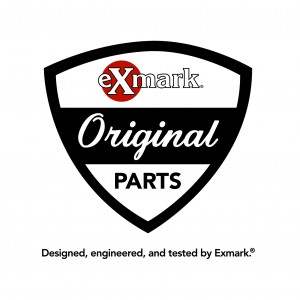 When you need lawn mower parts for your Exmark, you've got an important decision to make. There are a lot of reasons to run Exmark equipment, but productivity, durability and cut quality are reasons our customers often cite. Our products perform as they do thanks to the innovative design and manufacturing, and ultimately the performance, of each of the machine's original parts. Collectively, they contribute to the overall performance and durability of your Exmark.
If any of these components are compromised, the machine's performance or durability will inevitably be affected. Virtually any company can sell you lawn mower parts that are almost right for your machine. But only Exmark can provide you with OEM lawn mower parts designed, engineered and extensively tested to work optimally with every other part on your Exmark machine. You'll get precisely the right performance, every time.
Learn more about the Exmark Original Parts Advantage:

You didn't buy an Exmark because you wanted "almost right", did you? Don't settle for anything less than Exmark Original Parts and you'll never get less than 100 percent genuine Exmark performance. That's what value looks like to us.
Learn more about the difference between lawn mower parts and Exmark Original Parts at Exmark.com/OriginalParts.